All successful leaders can point back to someone in their life who helped them get where they are.
Maybe it was a teacher in elementary school who inspired big dreams, a friend who reached out in a time of dire need, a workplace mentor who empowered a paradigm shift, or even a good samaritan who appeared out of the blue to help avert disaster.
The idea that mentorship and outreach make a difference in the future lives of marginalized youth is at the core of a new effort undertaken by a student-run organization called the Hardrocker Ally Association.
The group, formed by Mines athletes and students, is a volunteer effort aimed at community outreach, networking, and advocacy. The Hardrocker Ally Association also helps Mines meet industry demand for well-rounded individuals who thrive in multidisciplinary teams required for success in the modern global marketplace.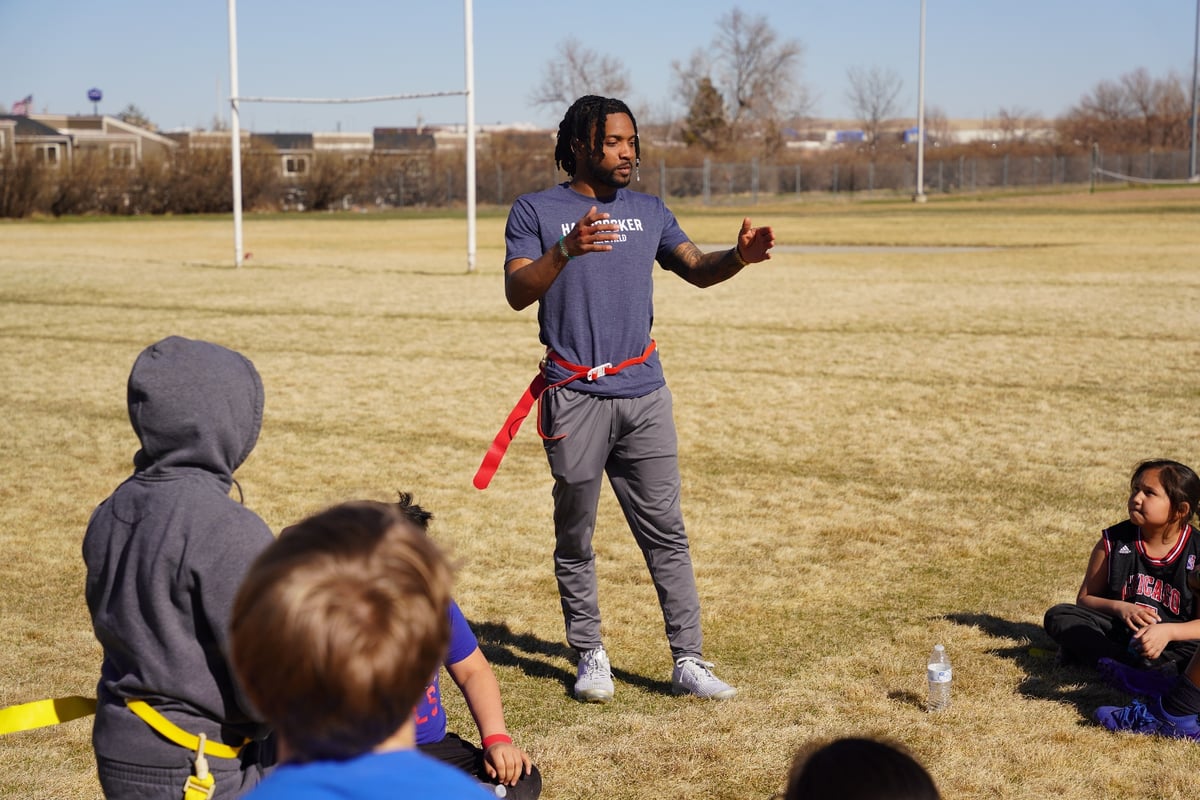 Building Relationships
Hardrocker Ally Association was formed in the Fall of 2020, following the nationwide protests around the killing of George Floyd. In the midst of this controversy, the group saw a need to create understanding, not only on campus, but in the Rapid City community. They reached out to leadership at the Rapid City Police Department (RCPD) to open dialogue. The subsequent meetings with the RCPD were illuminating for all involved. This video captures the story best.
"When the students and the school wanted to reach out and have a genuine conversation, I thought, what better opportunity to connect with some folks in our community that have good hearts and really want to make a difference," says Don Hedrick, Rapid City police chief.
"We learned that, when you can get people in a room, when you can get people together, you can have great dialogue, you can have great conversations, and you can begin to build a middle ground," says Kyante Christian, Mines senior and one of the founding members of the Hardrocker Ally Association. Learn more about Kyante here.
"The police, we can't solve these issues in our community on our own; we need help from the community, and to do that, we need trust from the community, and the only way to build that trust is to have a relationship," says Tim Doyle (ChE 94) lieutenant with the RCPD.
The dialogue and networking between students and police officers opened doors for new community collaborations. With the assistance of BayLee Dansby, the youth and family navigator at RCPD, members of the Hardrocker Ally Association began an outreach effort alongside police officers with a group of at-risk youth in Rapid City.
"I think everybody needs to realize that we're all working on the same goal," says Dansby. "The sooner we start working together to achieve that goal, the better outcome we will have."
The association is also undertaking a new effort to help homeless individuals in the community. In the spring of 2022, the group joined with Mines football players to put together 150 paper bags with snacks and hygiene items for distribution to those most in need in Rapid City.